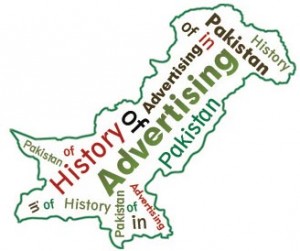 In 1947, when Pakistan came into being the industry of advertising was in miserable condition, all the advertising agencies in Bombay, Madras, Calcutta and Delhi became part of India. British and American agencies were the business leaders Malani & Co was the advertising agency working in Pakistan whose owner was a Hindu.  Under the influence of multinationals coming into Pakistan and investing into new businesses, many foreign advertising agencies also established their offices and joined hands with many already present local institutions to step into the arena. A number of international agencies established in different cities of Pakistan.
In the era of 1947-1964, the advertising industries tries to create a level of awareness in urban population through print ads, the other medium which was used to influence people was radio.  The advertising agencies in Pakistan depicted patriotism in their ads via characters and images to create an emotional impact on consumers through the dressing of man, woman, child and public service messages. The earlier advertising through radio was only mere announcements; that later evolved and included jingles, musicals and poetry to increase the recall.
The trends in advertising were changed after the advent of TV, PTV and Radio Pakistan used movie songs as the concept in the advertisements of famous brands. Celebrity endorsements became the new source of communication for ads when the popular actors and actresses became the brand symbol.
In 70's and 80's, the wave of drama soaps captured the viewers of sub-continent this provided with an opportunity for the advertising industry to develop new concepts of consumer behavior. The trademarks of the advertisements in that era were the quality of pictures, selection of songs and music themes for the product recall.
In the late 80's with the new technology of computer; ads were created with graphics and animations to attract the viewers with its appealing thematic animated TVCs. Ads were created with the new ideologies with the blend of three themes; product, quality and nature in short conceptual artwork.
"Short concepts create fames" was the concept brought by the advertisers when the new modern advertising effects were introduced with visual effects. Celebrity endorsement converted into brand ambassadorship. In 2008 Indian celebrities became the brand ambassadors for the Pakistani market, modern animation techniques and Indian production created the final shape of Pakistani TVC like Safeguard through the character of Commander Safeguard. Low budget advertising industry is shaping up with low rates and sub-standard production quality however Pakistani celebrities remain the ambassadors for the local consumer market.
Author: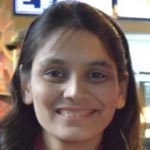 The writer has a degree in Media, writer, a passionate lover of K-pop and Asian dramas, volunteered for the humanitarian causes at The Fountain House and Akhuwat and among all a cookie monster.